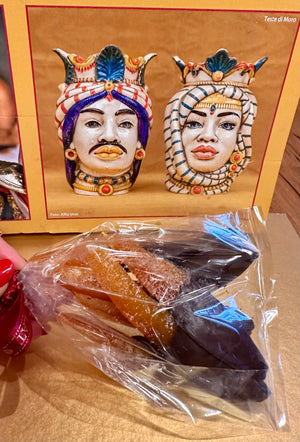 Sicilian Orangettes
Sale price Price $ 44.00 Regular price
Taste of Sicily! 
These oranges (tarocco) are considered to be the queen of the many varieties of oranges in Sicily
The perfect Mediterranean climate & the soil of Mount Etna gives them an extra special flavor, taste and nutrients 
Dipped in Baseema Chocolate and there perfection is created! 
The number of pieces in this 230g box may vary. The weight of the box is guaranteed.